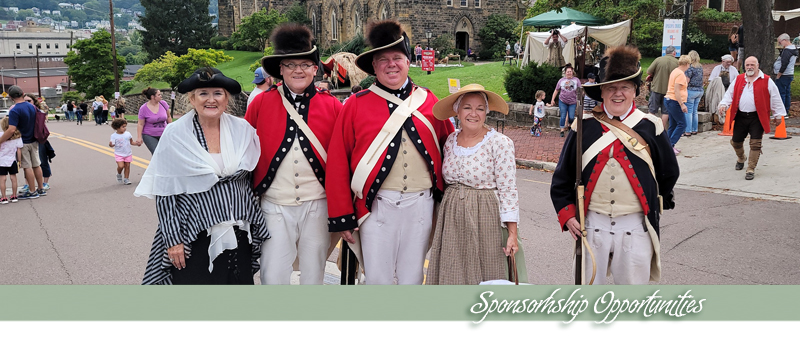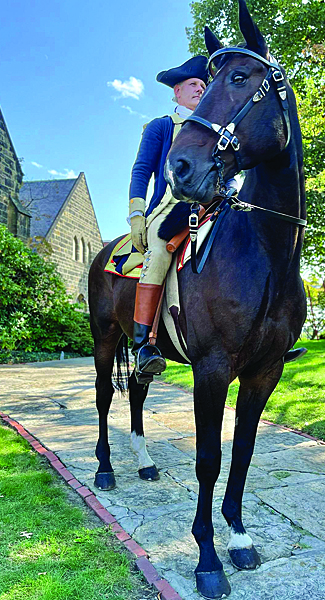 2023 Partnership Programs
During 2022, your Historical Society reached a milestone in our 86 year mission to enrich Western Maryland through education, preservation and promotion of our rich heritage.
We are again creating and executing good programs that make local history more accessible to everyone in the region – having learned two big things as the pandemic subsided:
Bringing history alive needs to be a rewarding experience both behind the scenes and to our audience.
Our new programming is worth the support of community-minded individuals and organizations, and can provide valuable exposure to those partners who are looking for leveraged visible community investment.
We hope you will choose to get involved in our 501c3 chartered organization's innovative approach to our mission.
Special Benefits For Sponsors And Program Supporters
• Special Recognition with your input
• Your involvement in publicity activities regarding your support
• Your involvement in planning the programs you support
General Benefits Of Partnership
• Free Tours of the Gordon Roberts House
• Free Tours of the F. Brooke Whiting House
• Free Tours of the Union Grove School
• Discounts on Merchandise and All Ticketed Events
• Special Free Events
• Society Newsletters and Emails
These partnerships are significant investments. We are happy to discuss your interests prior to any commitment. Please feel free to email us at [email protected]
We look forward to beginning that conversation.
IF YOU WISH TO INITIATE YOUR SUPPORT ON-LINE PLEASE CONTINUE BELOW AND WE WILL CONTACT YOU IMMEDIATELY TO DISCUSS YOUR RECOGNITION AND INTERESTS.
Gallery of Events (click on any photo to enlarge)