We have missed you!
Come out this fall for Heritage Days on September 11 and 12th! The Society is hosting a two-day Wills Creek Muster with an immersive 18th century encampment on the grounds of the Emmanuel Church. See President George Washington review of the militia troops, historical craft demonstrations, and military walkabouts. Keep an eye out for further updates and information!
Also, this fall the Society will host Open House weekends at the F. Brooke Whiting House Museum and the Gordon Roberts House. The properties and yards are available for private rentals!
Presently tours are limited, by appointment, and follow present health protection precautions including masking and distancing. The Tea Lecture series is suspended until further notice. We have an exciting return to public programming planned for Q3 and Q4 this year and will be reaching out to you with more information this Spring. Please take note of the Board of Trustee leadership vote by mail sheet.
Our sincerest well-wishes go out to you, your family of loved ones, and our community.
Please feel free contact us any time.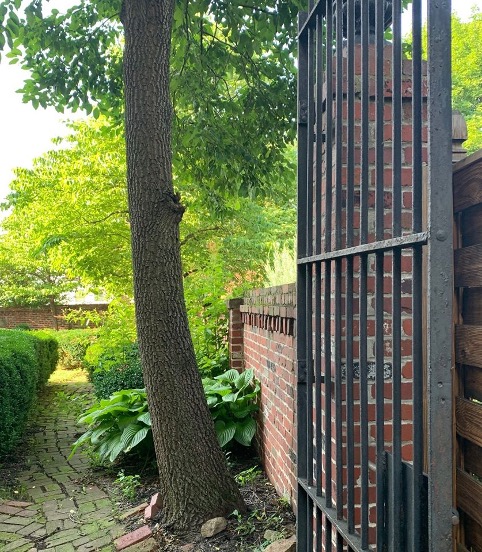 Memorial Carriage House Courtyard Wall Project
Thank you for your contributions to repair the courtyard wall! The Society constructed the Victorian-era yard in 1976 utilizing bricks that had been part the Queen City Brewery in 1901. Along Spruce Alley, the brick piers need repointed to stabilize the wall so that it does not propose a danger and liability to traffic along the alleyway. These repairs will preserve the historic bricks and Victorian era private garden for future generations. Repointing the brick piers will cost an estimated $9,000 and we greatly appreciate the donations that have earned almost $2,000!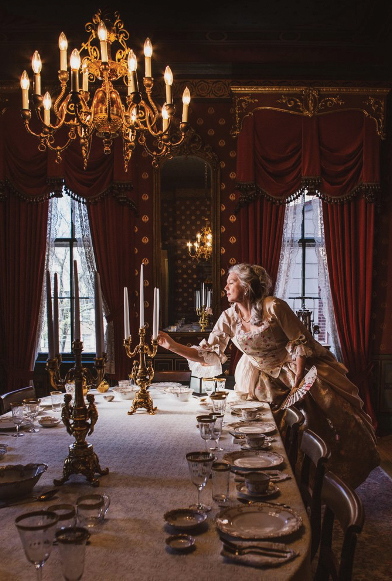 Project Partners

AES Warrior Run
Betty Jo and Dave Gehauf
Brain and Kelly Griffin
Lynn G. Kelly
Dorothy L. Babcock
Barbara and Randy Crane
Jean George
John and Dolores McMullen
Sue Morgan
Vic Rezendes
Edward R. and Sally A. Seward
Wilma C. Thompson
Karyl Hansen
Project Patrons
Mary Ruddell
Daniel M. Press
Rachelle J. Valladares
John and Janet Wunderlick
Rita Knox
Carl Belt
Julie Krespan Love and Robert Love
Virginia Schry
Alex and Kerry Twigg