Special Thanks to all who helped!
At Heritage Days on September 11 and 12th, the Society hosted a two-day Wills Creek Muster with an immersive 18th century encampment on the grounds of the Emmanuel Church. President George Washington reviewed the militia troops, historical craft demonstrations and military walkabouts impressed all who attended.
Our sincerest thanks and best wishes go out to all who contributed their time, talent and resources to this spectacular reset for Heritage Days. Moving forward, ACHS is pleased to take on the challenge of refining and expanding the return of heritage to this great event. Please follow our work on-line and bookmark us at www.alleganycountyhistory.org
We're getting ready for Fright Week!
ACHS is already decorating Gordon Roberts House for a fun 2021 Victorian Halloween Celebration. Turns out, Victorians loved Halloween. Like today, it was a holiday of ghosts and ghouls. Parties full of games and scary corners. Tables heaping with sweet things to appease the other worldly visitors as friends and neighbors.
Here's how our week is shaping up.
FAMILY HALLOWEEN NIGHT
Wednesday, October 27, 2021 • 5-8pm
Free (No reservations required)
A family friendly party for "children" of all ages. Come experience a Victorian Halloween complete with ghost stories, a Oujia board, COVID friendly twist on bobbing for apples, a scavenger hunt and more. Costumes encouraged. Traditional Victorian sweets as well as light sandwiches will be served. We will also provide non-alcoholic punch and water.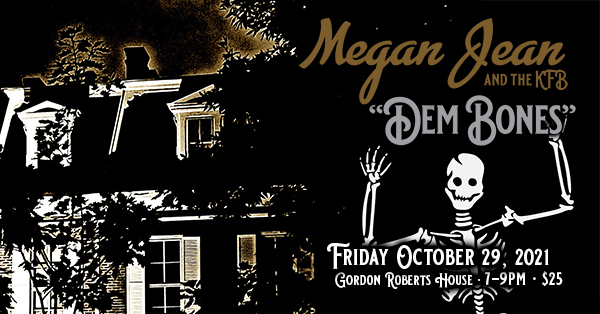 THE MEGAN JEAN DEM BONES PARTY
Friday October 29, 2021 • 7-9pm
$25 (ticket includes two complimentary beverages and snacks)
With special guest Megan Jean singing her often cemetery and bones flavored music, we will celebrate a Victorian Halloween with a twinge of Steam Punk. Feel free to join us in Steam Punk, Goth or Halloween attire. Dance to Megan Jean, enjoy tradition Victorian punch (alcoholic), beer and wine as well as our signature Cherry Bounce. Our fortune teller will be on hand to read your palm or the tarot cards if you prefer. To keep things sweet as well as spooky there will be a sweet table to enjoy.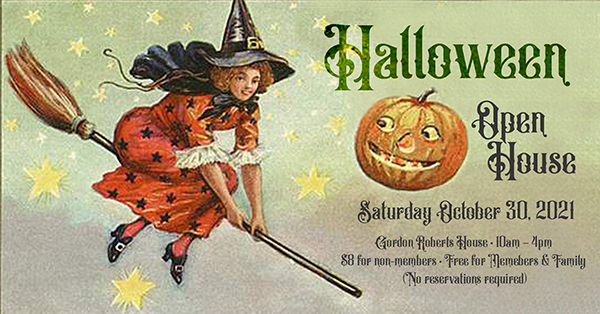 GORDON ROBERTS HALLOWEEN OPEN HOUSE
Saturday October 30, 2021 • 10am – 4pm
$8 for non-members
Free for members and families (No reservations required)
Gordon Roberts Open House with tours of the house in its full Halloween glory. Learn about Victorian Halloween practices and have a taste of Halloweens of the era.
TIME SLOTS:
10:00  AM
11:30 AM
1:00 PM
2:30 PM

GORDON ROBERTS HALLOWEEN TEA
Sunday October 31, 2021 • 2pm – 4pm
$25 for non-members
A tradition returns. Please join the Allegany County Historical Society for a traditional Victorian tea and learn all about Victorian Halloween. See the house in its full spooky glory and pay a visit to our Fortune Teller. Rachelle Valladares will speak about her Victorian Halloween tradition research. Tea, finger sandwiches, scones and sweets will be served.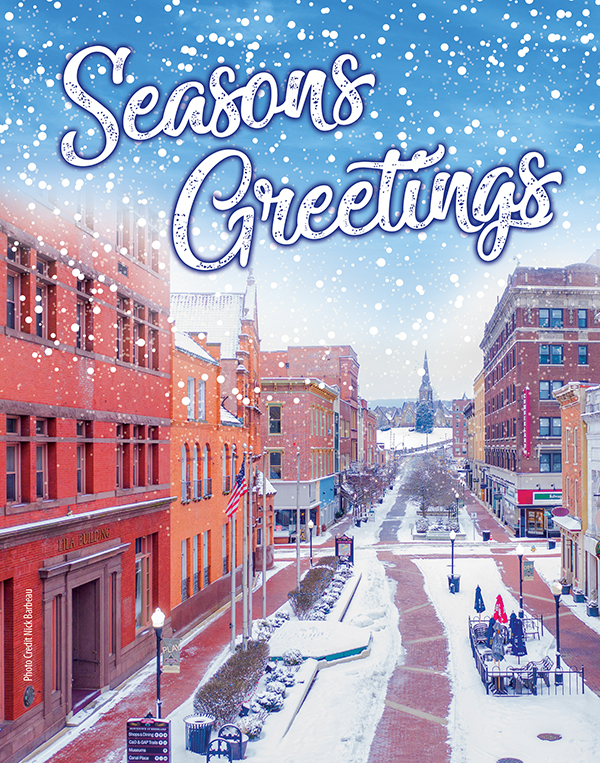 Mark your holiday calendars!
We're working on the details, but but here's our 2021 Gordon Roberts open house schedule for the holidays.
OPEN HOUSE TOURS
Friday November 26, 2021
Saturday, November 27, 2021
Friday December 10, 2021
Saturday December 11, 2021
Friday December 17, 2021
Saturday December 18, 2021
Washington/Hamilton
Evening Reception
Saturday December 18, 2021
November 14
Open House Set for the Whiting House Museum

Your Historical Society is excited to reopen the F. Brooke Whiting House Museum at 632 Washington Street for public tours after a long hiatus related to the pandemic. This 1911 bungalow home is presented exactly as when it was donated to the society by F. Brooke Whiting Jr in 1999. The collections and furnishings inside are astounding, the result of a half century of documented collecting by Mr. Whiting, his sister Anne and Wes Griswold, a renowned purveyor of antiquities who partnered with Mr. Whiting when Brooke served at the Curator of Rare Books at UCLA.
OPEN HOUSE TOURS- Sunday November 14, 2021
12pm – 6pm Free for members (no reservations required)
Touring the Whiting House is like stepping into a time machine that can cover the entire globe. Brooke Whiting was passionately interested in the colonial history of Western Maryland, the art of the world and great books. If you've never taken this tour….or haven't been there lately you'll be amazed at the depth and beauty of this home and its collections. It's a treasure that ACHS is committed to preserve and promote.